Smart application for tracking electricity & water meters in Sunshine Group's apartments
Automatically display electricity and water indexes at any time on a smartphone, notify customers when the power/water consumption skyrocketed, immediately send data of electricity and water consumption to thousands of apartments in order to help them check the current bill, are outstanding features when living in apartments developed by the Sunshine Group investor.
Looking for a solution to saving electricity/water resources
The World Resources Research Institute (WRI) of the United States recently issued a warning, about 25% of the world's population is at risk of a serious shortage of domestic water, and most affected are the populous countries. Climate change causes drought, scarcity of groundwater is also causing millions of people around the world "misery".
According to WRI, nearly 20 countries in the world are facing a very high risk of lacking domestic water, as of August, 80% of annual natural water was consumed. It is worth mentioning that this situation is especially more serious when the frequency of droughts increases suddenly due to the impact of climate change.
The shortage of clean drinking water directly affects the lives of people, including health care. The World Health Organization (WHO) and the United Nations Children's Fund (UNICEF) warn that one in four health care facilities around the world lacks basic water services which affect more than two billion people and leads to increase the risk of infections, antimicrobial and reduce the quality of medical care.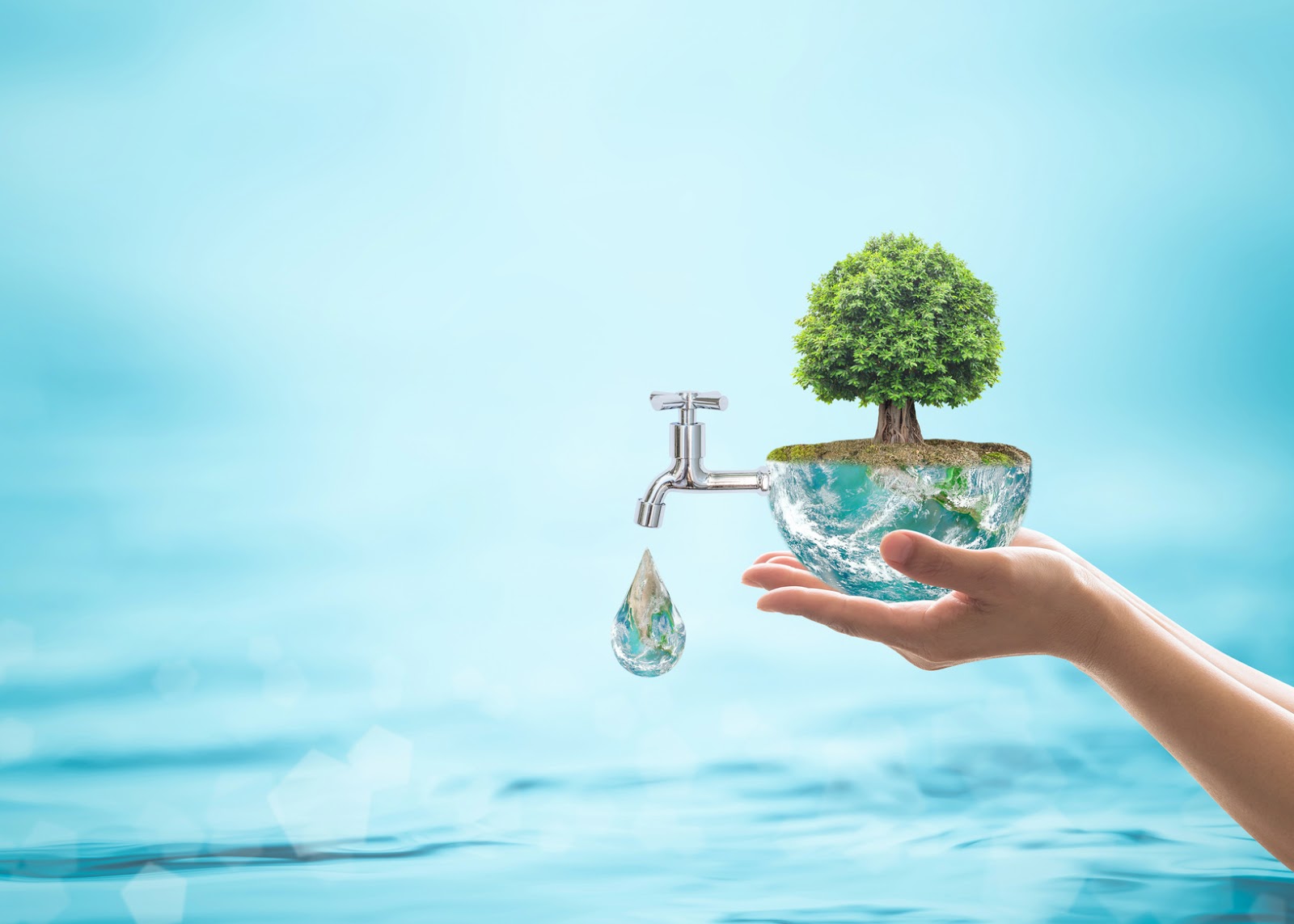 In Vietnam, the Electricity of Vietnam (EVN) recently said that, although the flooding season has come, hydroelectric reservoirs still seriously lack water, affecting electricity production. EVN had to mobilize power sources like coal-fired power, gas turbines, and oil thermal power to make up for the shortage of hydroelectricity.
According to calculations by the Ministry of Industry and Trade, in the years 2021 – 2025, despite having to mobilize the maximum of oil-powered power sources, the electricity system did not meet the load demand and there was a shortage of electricity, especially the South.
To avoid shortages of electricity and water, it need not only the drastic requirements of Prime Minister Nguyen Xuan Phuc about absolute must not be prolonged or stagnant in the preparation of investment projects of electricity projects of EVN, PVN, and TKV, but also need each family, each individual should actively save electricity and water resources maximizes in their daily activities.
However, in reality, numerous households have many difficulties in monitoring electricity and water meters. Even, they do not know the status of electricity and water use of their family, only when the bill is sent, many people start to "shock" when having to pay a surprisingly large amount of money.
This invisible situation has caused family members to use electricity/water subjectively and has no basis to adjust their behaviors and consumption of electricity/water.
The meter's electricity and water indexes reading are out of date
.
Conscious of saving resources for society, Sunshine Group's investors – the pioneer real estate group that bring technology 4.0 into real estate, have implemented the technology of connecting everything (Internet Of Things – IoT) in data collection of electric meters and water meters. This technology will connect each electric meter and water meter of each apartment to the central data system of the building, making the management more economical, efficient, and more reliable.
Sunshine Group's water and electricity management application allows residents living in Sunshine Homes branded apartments to view indices directly on the smartphone application, remotely measure meter information according to real-time. It is worth mentioning that the monitoring of electricity and water indicators is integrated into a Sunshine Smart Home control app, which helps residents easily control and monitor.
As a result, this application helps residents capture the family's electricity and water usage as quickly as possible, and provides a chart comparing current indicators with previous times, helping to evaluate the consumption, analyzing abnormal indicators to give warnings to people and even preventing water leaking cases or forgetfulness of turning off large-energy-consuming electricity systems for long periods. This comparison also helps people to consciously save electricity and water to avoid wasting and protect the environment.
Also, the application allows residents to check the amount of electricity and water consumed on a specified day of the month or year.
Besides the convenience for residents in easily managing the index of electricity and water consumption in the month, from which pay electricity and water bills directly on the phone app, the management units can also export electricity and water data for thousands of apartments immediately to calculate monthly bills instead of the manual calculation (Collect each electricity and water index and notify each house) like the present. This makes management more economical, efficient, and reliable.
Sunshine Group's representative emphasized: "To ensure the system is operated stably and integrated into existing utilities (Smart Living system of the building), Sunshine Group invests itself in developing this technology. By integrating the right from the construction design stage, the system ensures stability as well as aesthetics for the building ".
In addition to the application of electricity and water management, Sunshine Group also integrates control solutions of interactive air conditioners connecting everything for apartments and a series of intelligent technology applications in 4 groups of solutions serving the residents' life toward the direction of automation, including smart parking system (Smart Parking), security system/smart security (Smart Security), smart home (Smart Home) and management Smart data (Smart Management).
The most difference above all is that all Smart Home technology applications and utilities attached to the Smart Living ecosystem provided by Sunshine Group are invested, researched, and developed by IT engineers of this Group. The process of testing and evaluating results is carried out directly in the constructions of the Group, ensuring the perfect operation suitable for each project.